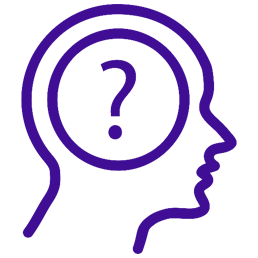 1
What can the patient expect?
A thorough assessment including patient history
Identification of the problem
Biomechanical Gait analysis
Recommendations
Regular Follow-ups
-We encourage follow-ups and want you to obtain the best results. In most custom orthoses cases, the Follow-ups are either included or free in the first year
2
Are assessments required for all cases?
In most cases, yes. However, some cases like Carpal tunnel syndrome or epicondylitis for example would only require a fitting under the supervision of the orthotist.
3
Does the patient require a prescription?
You do not need a prescription to set your assessment appointment. A recommendation can be written to your Doctor or N.P. to obtain a prescription before receiving an orthosis.
4
Can you Direct-Bill my insurance?
Orthotic services can not be direct-billed to any private insurance insurance provider. Except if it is a motor vehicle accident, then we are allowed to bill directly. Once you have paid the full amount, we then provide you with all the required paperwork for you to submit your claim. We do direct bill to Veteran's Affairs, WorkSafeNB and Worker's Compensation boards from across Canada as well as Social Development NB, NS and PEI
5
What is the difference between Certified Orthotist and non certified orthotists?
A Certified Orthotist is a registered title that is reserved for those who have graduated from a recognized, accredited orthotic-prosthetic program and completed their residency under a Certified Orthotist.

There are many other providers with varying levels of training. Buyer beware applies. If someone claims to have training, google the program in question. If someone claims to be Certified. Google it. Does the organisation even exist? Does it protect the public? Is there recourse as a consumer through this organisation against the provider in case of negligence?